SKYRIM!
11-10-2011, 10:56 PM
Have you pre-ordered your copy?
Just got mine today traded in 14 games for it
I gotta wait till I get paid. D; Then imma run to the store as fast as I can!

I'm watching game play of it and now I want it so baaad.
I'm most likely going to get it! I have some game systems that I'm selling for a pretty penny. I will be able to get MW3 and Sykrim
/win for me!
Thanks Elaine!
i got my pre-order of the $150 one going to be weet 300hrs of game play sould be fun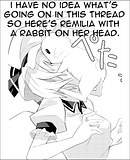 ive almost got all the gamerscore for it 890 so far.
completed the game as well as all the achievements
I'll unlock it, since Ele created it. That is like going into the bear's den, and poking it with a freaking stick. Any topic of Ele's, remember not to lock.
i just got it
i feel so left out.. XD
Users browsing this thread: 1 Guest(s)