Quote:

This is now the "Random Thought Thread", edited and formatted by Thiamor.
Post what thoughts come to your mind, but please base them around the following rules below.
Quote:1. Do not talk about anything inappropriate.
2. Do not harass other people.
3. Do not spam 1 word posts.
4. All posts must be a full, complete sentence, minimum.
5. All sentences must have proper grammar and punctuation.
6. No double posting allowed unless 3 days have passed since your last post and no one else has yet posted.
7.Have fun.

Kizaru Pwns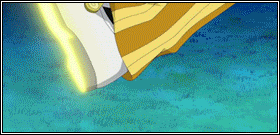 In game name : pretty i have many characters :P even though forgot my main accounts pretty is my main now :P